Gyris, Equal Playing Field and The Generation Found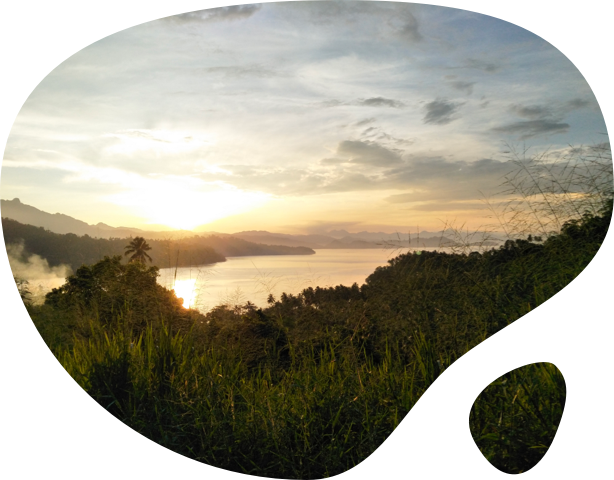 This project presents our community with an opportunity to do something amazing. Founding team member Adam cofounder of Equal Playing Field, has already piloted a program in the island province of Bougainville, Papua New Guinea, the birthplace of EPF cofounder and Bossmeri Jacqui Joseph. The program is called 'Generation Found'.
The term 'Generation Found' is a direct upending of the 'Lost Generation' moniker that is commonly used to describe the generation dispossessed by the Bougainville Crisis, a decade long civil war that would take the lives of many and wound the hearts and minds of every Bougainvillean. The aftermath of the conflict was a catastrophic economic downturn, large-scale untreated trauma, decade long gaps in education, family and societal break down. This 'lost generation' is often pitied by elders who feel shame that the conflict of the old, became the burden of the young.
The Generation Found Program strives to be truly Bougainvillean, utilising technology, tradition, culture, sport, and lessons on personal and civic responsibility to support literacy, livelihood, and nation-building. Through sport and teamwork, life skills and lifelong learning, the program seeks to turn participants from victim to victor.
Bougainville's unique context has pushed Equal Playing Field to develop an innovative approach that ties together its various world-renowned interventions to deliver a whole-of-community approach to support the next generations and provide a pathway to deliver Generation Found in a truly unique and sustainable manner that firstly works with the individual and how they can transform the community. In this way our future leaders not only take charge of their own life, but they are part of bringing prosperity to their peoples.
Goal:
To fund Equal Playing Field to deliver a culturally appropriate education and community development program for Bougainvillean communities, to address child protection, violence, education, health and vocational challenges
Activities:
The establishment of 3 Digital Learning Hubs with remote digital learning capabilities
The delivery of comprehensive personal development and employability curriculum (Generation Found program) for the 'lost generation' and post-crisis youths
The delivery of 'Community and Cultural Rehabilitation Plans' and associated activities
Adult literacy training
Deliver of digital education packages including child protection, literacy, numeracy, health and gender education for both teachers and students
Microenterprise/small business/cottage industry/cooperatives supported through concept development to profit
Early evidence from Generation Found in Bougainville
The Generation Found program began in Siwai and Kieta Districts. A total of 202 participants, 122 males and 80 females. Most participants have set goals around business ideas, community development activities and personal health and fitness. Some participants have already worked on their goals, for example, planting plots of Coco, peanut, piggery and fuel supply business. Others have initiated beautification activities in their communities by cleaning roads and planting flowers, and choosing healthier diets with more daily exercises.
If you'd like to learn more about Equal Playing Field please check out this video or reach out to the team